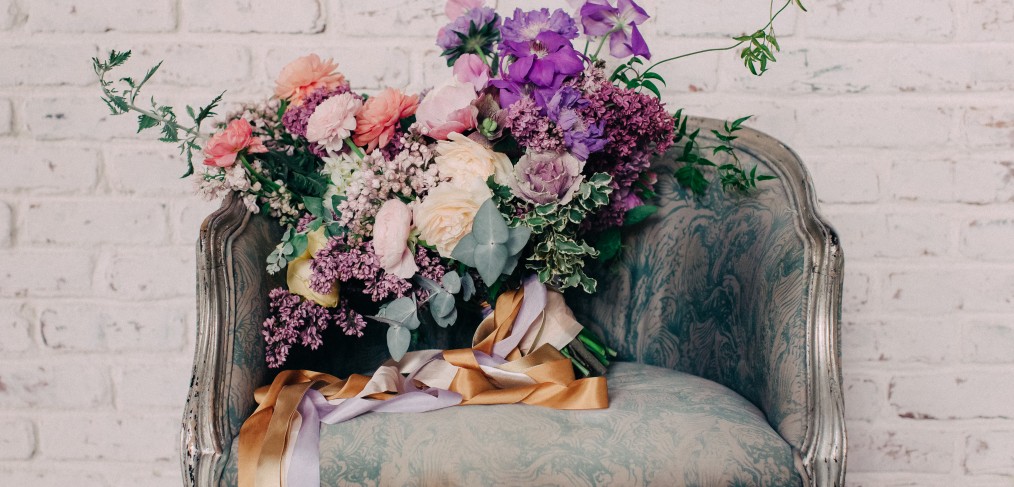 One of the most romantic artworks in all the world is The Kiss by Gustav Klimt, but his other works are also sensual and romantic, and they are the perfect inspiration for a wedding. So we dreamed up a styled shoot to show how the theme could be worked in subtly, yet create a stylistic impact that could be recognized as "Klimtian", and it came together beautifully!
It has been featured on wedding fashion blog, Wedding Chicks, here:
http://www.weddingchicks.com/blog/a-work-of-art-wedding-l-13612-l-11.html
Working with Hannah and Julia of Day of Gal, Hailley Howard helming the camera, and our stunning hair & makeup team Stephanie Lawrence, Britten Faith Make up, and Jessie Yarborough, models Julie McNiven, Christine Barraco and Alana Schoen, venue Ebell of Long Beach, calligraphy/invitation designer MBM Calligraphy, custom mixologist Alexis at Zush by Design, cake designer Sweet E's Cakes, and tabletop rentals from Laura at DishWish, bridal fashion by Loho Bride, bridesmaid fashion by Joanna August, I simply could not have asked for a better team.
My description of the shoot:
A wedding is but a moment in time, a day like any other, until we adorn it with meaning, beauty, and love. And when it comes to adornment, Gustav Klimt's body of work stands as the paragon of ornamentation. In Klimt's paintings, like "The Kiss" and "The Virgins", we see a romance and sensuality that are at once innocent and transformative, qualities often shared by the milestone of a wedding, making Klimt a perfect style inspiration for our shoot.  We payed direct homage to Klimt's work on the table numbers, and the postage stamp on the invitation suite, but chose to abstain from being too literal in the styles of dresses, creating a contemporary garden chic vibe instead of using an art nouveau wardrobe. Consistent with many of Klimt's works, gold leaf was used throughout the shoot, from the table runner to the bride's neck art.  The geometric patterns often found in Klimt's works were perfectly reflected in the mosaic floors of the Ebell Club Long Beach.