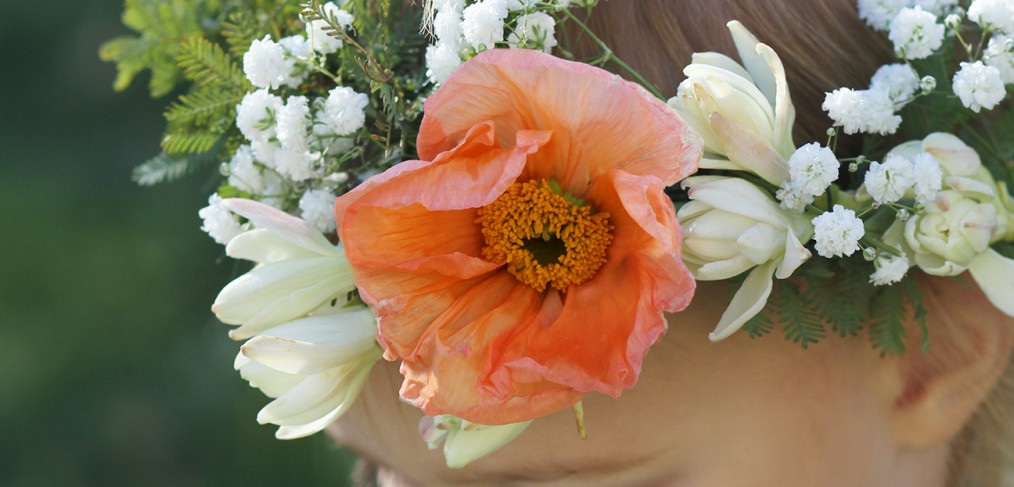 "Someone told me there's a girl out there With love in her eyes and flowers in her hair. "
Led Zeppelin
Considering a flower crown for your Flower Girl?
Do it! Flower Crowns are the most exquisite, perfect way to adorn your Flower Girl(s).  That isn't to say there aren't many stunning alternatives to the flower crown or petal basket; pomanders, nosegays, flower wands and flower clips to name a few. But there's nothing like the wide-eyed wonderous look on a little girl's face when she sees she gets to wear a flower crown.
So, one sunny day, I combined two things I love with a fervor of a sugar high: Flower crowns, and my daughter. And so I present you with my Everleigh, modeling her first in what will likely be a long tradition of flower crown photoshoots. Enjoy!