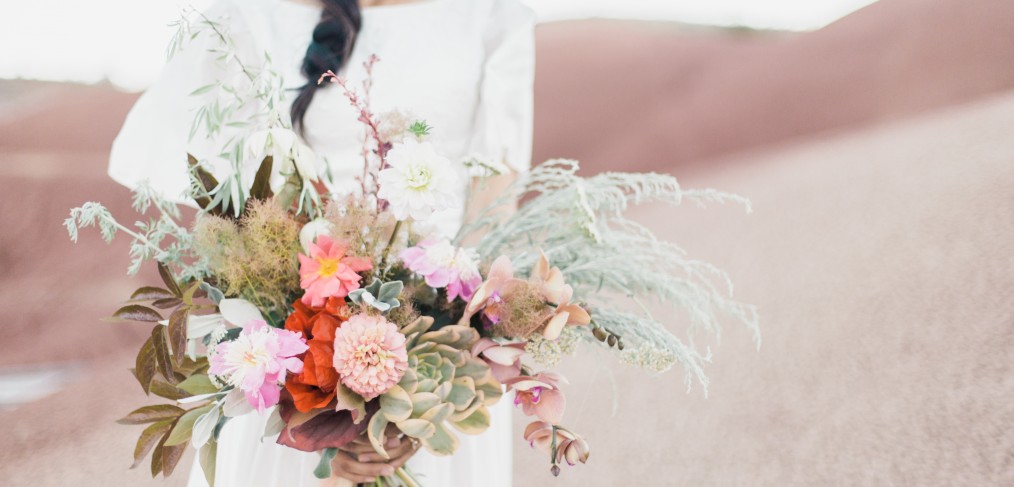 The Romance of Cracked Earth
So from July 4th last year on, I was so busy I really failed to post here as much as I should have. So hang with me as I play catch up a little.
On Sept 19th, one of my favorite and most challenging projects was published on 100 layer cake. It was a hot hot hot day. Half the flowers fried on the 2 hour drive to our location. I remade the bouquet on site, the wind whipped it and thrashed it as we searched for the perfect light.
Working with the amazing Kandice of Rose & Stone PDX, as well as the ever talented photographer Katie Dessin, we adorned the painted hills with an earthy romance that still makes my heart pitter patter. Here are some of my favorite photos, and check out the feature HERE:
http://www.100layercake.com/wedding-inspiration/earthy-desert-wedding-inspiration/
And an AWESOME BIG 'OLE THANK YOU to these fantastic creatives who made it all possible!
Photographer: Katie Dessin / John Day Fossil Beds National Monument in Painted Hills, OR / Coordination & Design: Kandice of Rose & Stone / Flowers & Design: Marisa of Revel Petals / Hair & Makeup: Christine of Makeup Mafia Weddings / Invitation Suite: Brittany of Letters & Dust / Baker: Melanie of Delectable Baked Goods / Cocktail: Alexis of Zush by Design / Furniture & Detail Rentals: Something Borrowed / Ribbons & Table Linen: Pistils + Stamen / Dress: Dreamers & Lovers / Rings: Andronyk Jewlery / Hair Piece: Of Earth Fine Jewelry / Model: Jessica Barnard