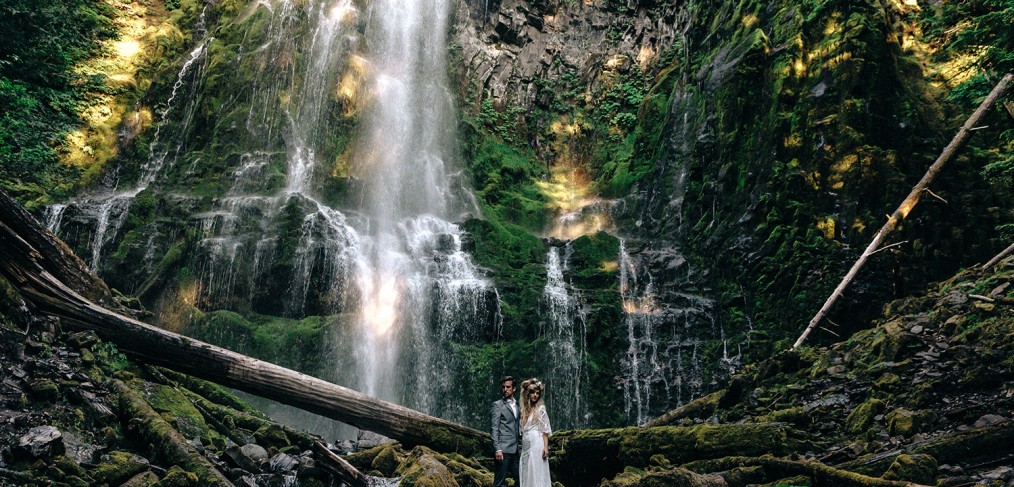 So I'm from Oregon, born and raised in Bend. And near Bend, there is a beautiful, breathtaking, unfathomably awesome waterfall called Proxy Falls. The name DOES NOT do it justice. So some wedding friends and I styled a fantastical shoot there, where we imagined a fairy sprite, dark and lovely, fell in love with a modern dude, and got married.
Yes, her bouquet has mushrooms in it. I even grew some of them myself, just because.
And it came together in such a mind blowing way, dark and moody and light all at the same time, just like the lava rock forest that central Oregon is. And the coolest local magazine, Wedventure Mag,  published it on their blog:
Our team was FABTABULOUS!
PHOTOGRAPHY
FLORALS + ART DIRECTION
CAKE
HAIR & MAKEUP
DRESS
MENSWEAR
JEWELRY
INVITATIONS
CUSTOM COCKTAIL
Alexis Kozak: Zush By Design
STYLING ASSISTANT
Alison Clough: Zush By Design
MODELS
Maggie Smith & John Kish